Job well done!!!
Yamuna River will soon come back to Braj!!!
Government accepted ALL demands of the movement!!!
Government expressed willingness to talk to the representatives on 21st morning. As per the media reports, respected PM Modi Ji was closely watching every single move of the movement. He was in constant touch with Home minister Shri Rajnatha Singh, Law minister Shri Ravi Shankar Ju, and Water resources minister Shri Uma Bharti Ji. 
The talks took place at the residence of Home minister Shri Rajnatha Singh. After discussing the matter among themselves, the government sent Union Law minister Shri Ravi Shankar Ji to announce in the Dharna that government has accepted our demands in writing. 1) minimum Eco flow of water through out Yamuna bed by bringing Yamuna river under Environmental Protection Act within 2 months by passing notification. A big big really big step to revive Yamuna river. 2) dig a parallel canal so that no pollution is dumped in Yamuna.
Even though it all looks positive, Shri Ramesh Baba Ji Maharaj said, we are returning but the movement to go on until we see real Yamuna in Braj. Non Stop Keertan will go on on Maan Mandir until that happen.
Sincere heartfelt warm thank you to EVERYONE who participated in any manner to make this happen!!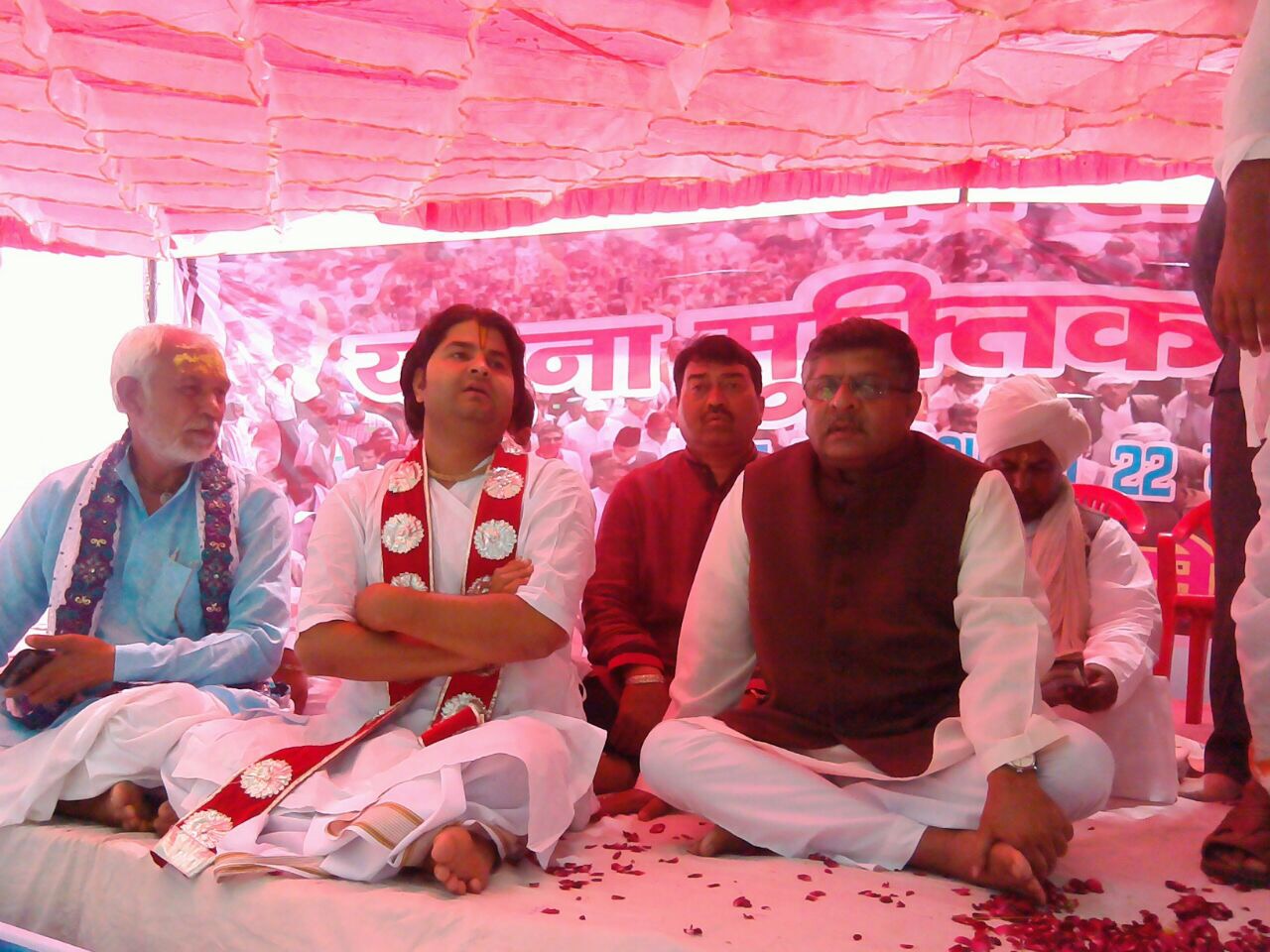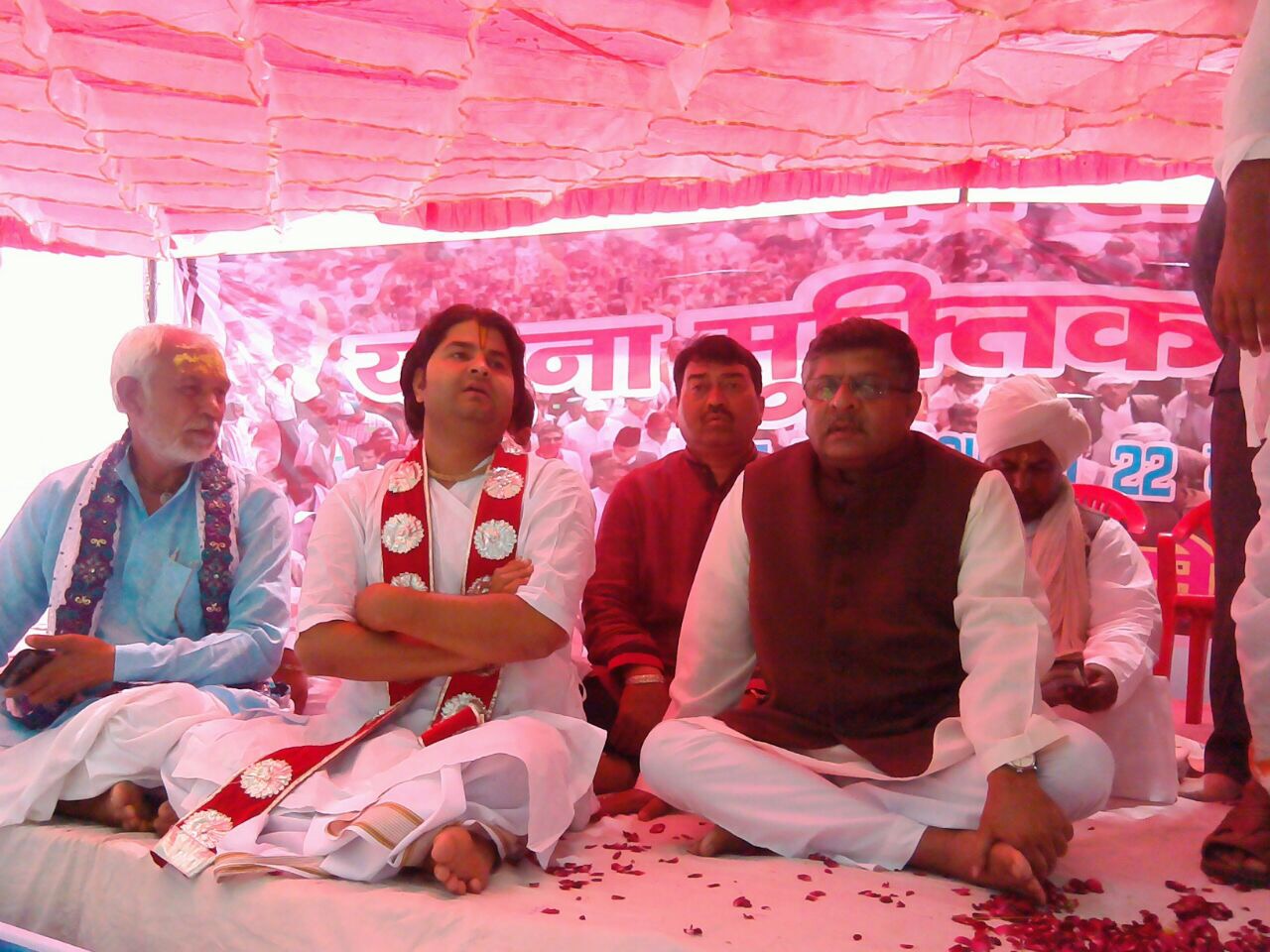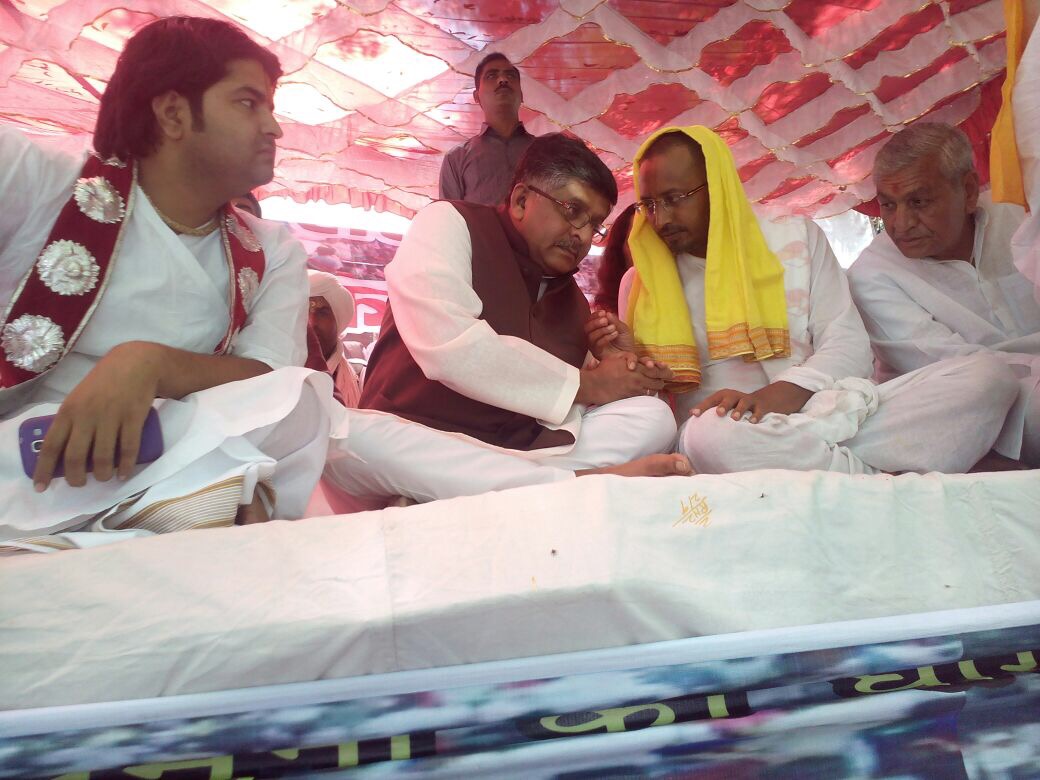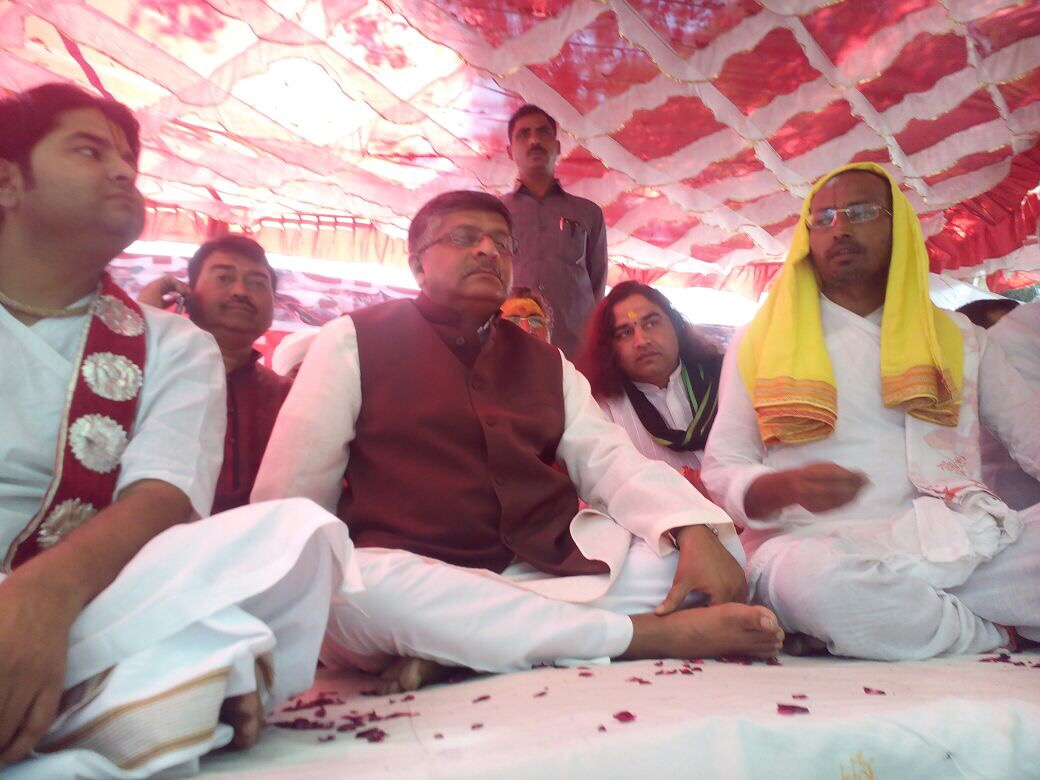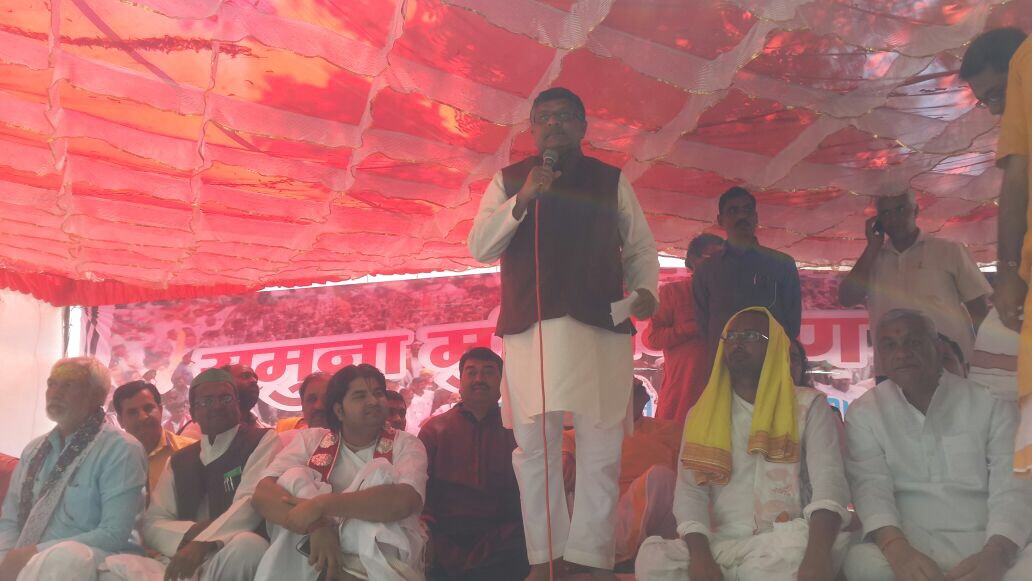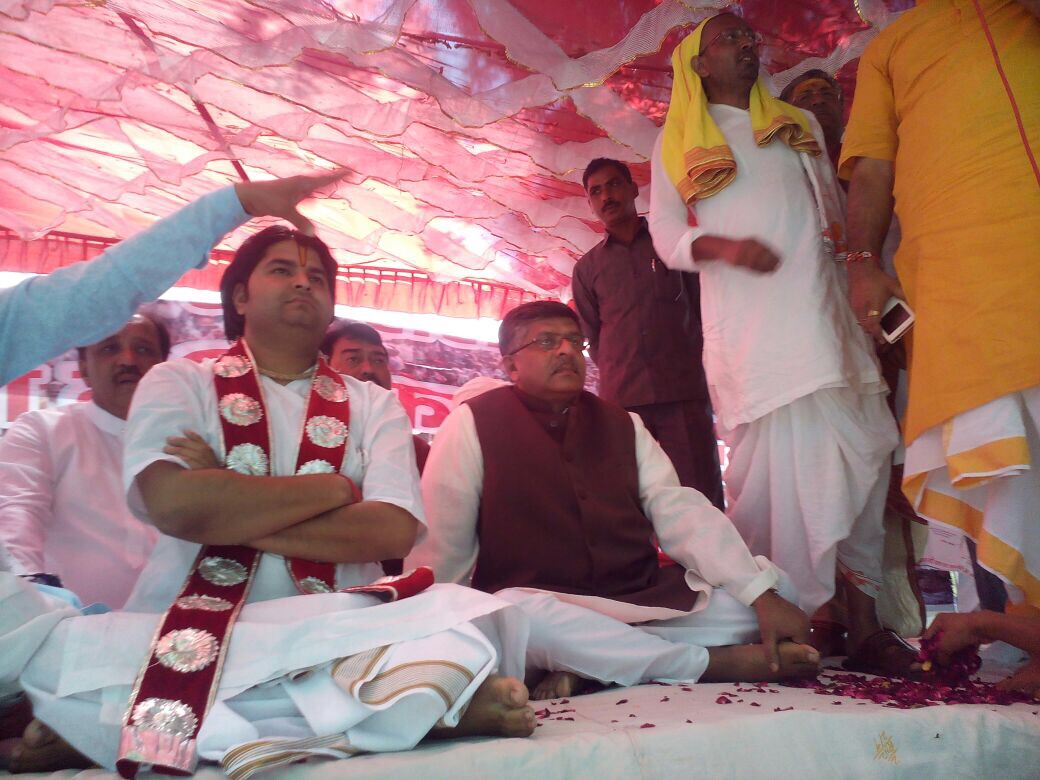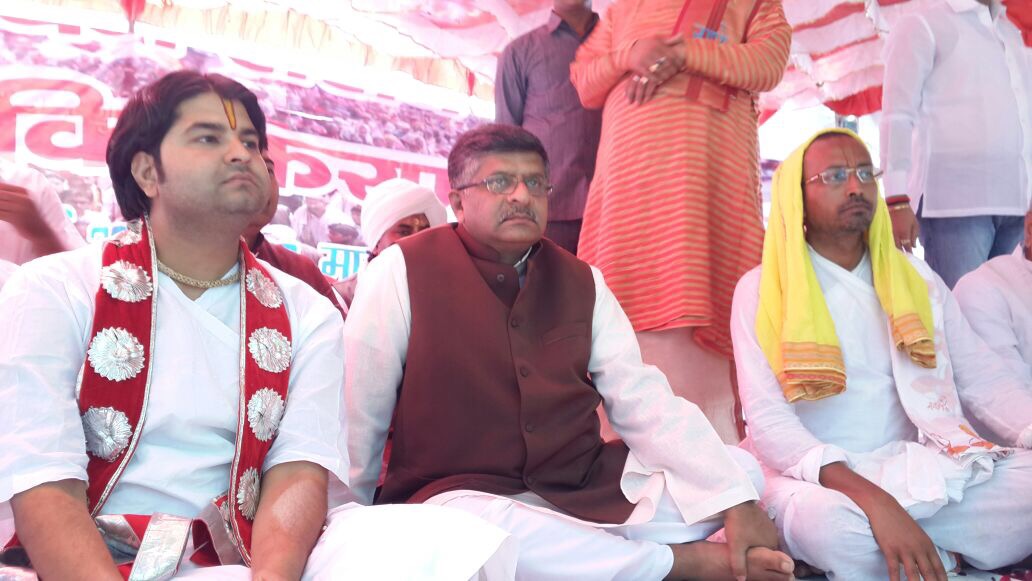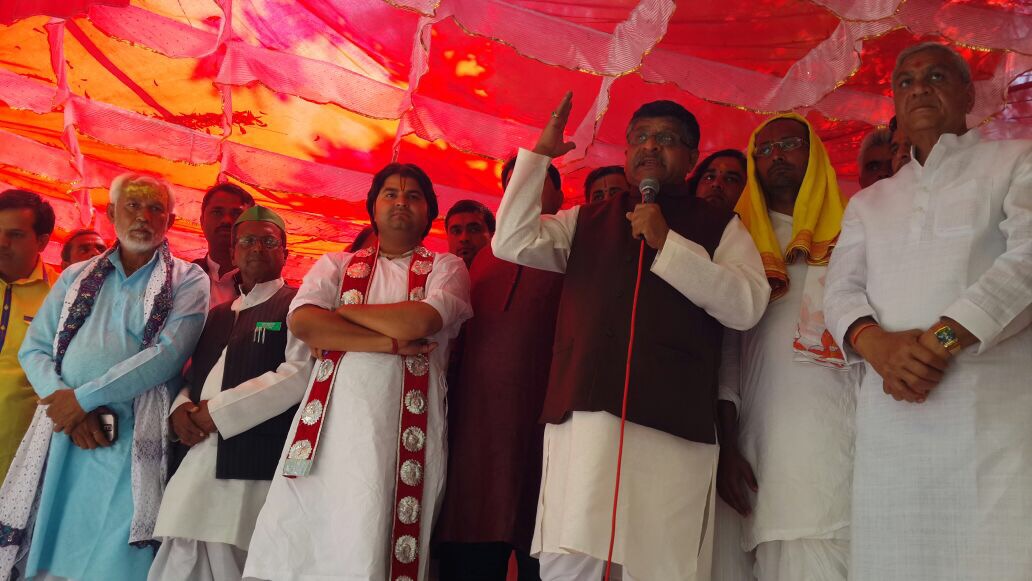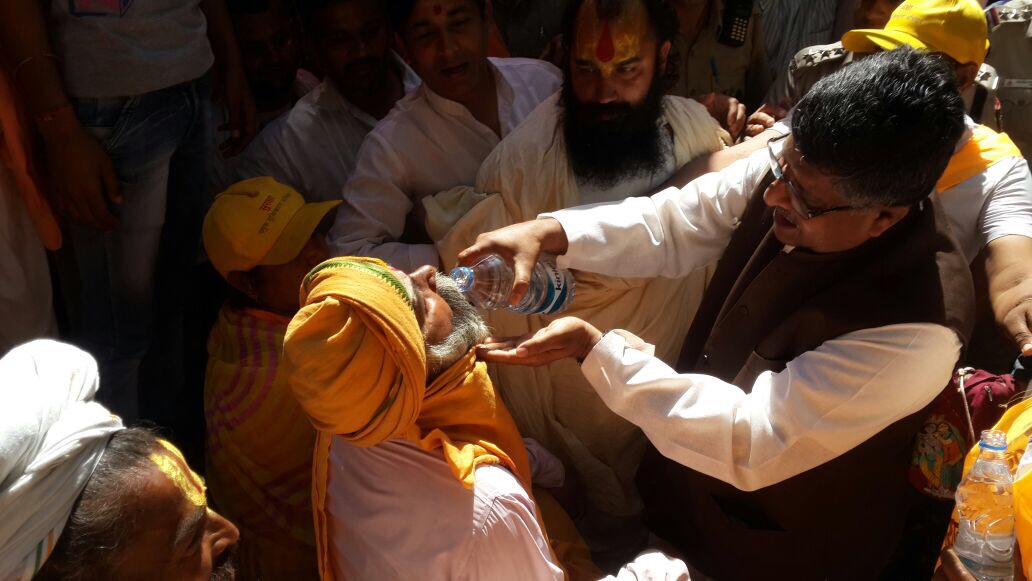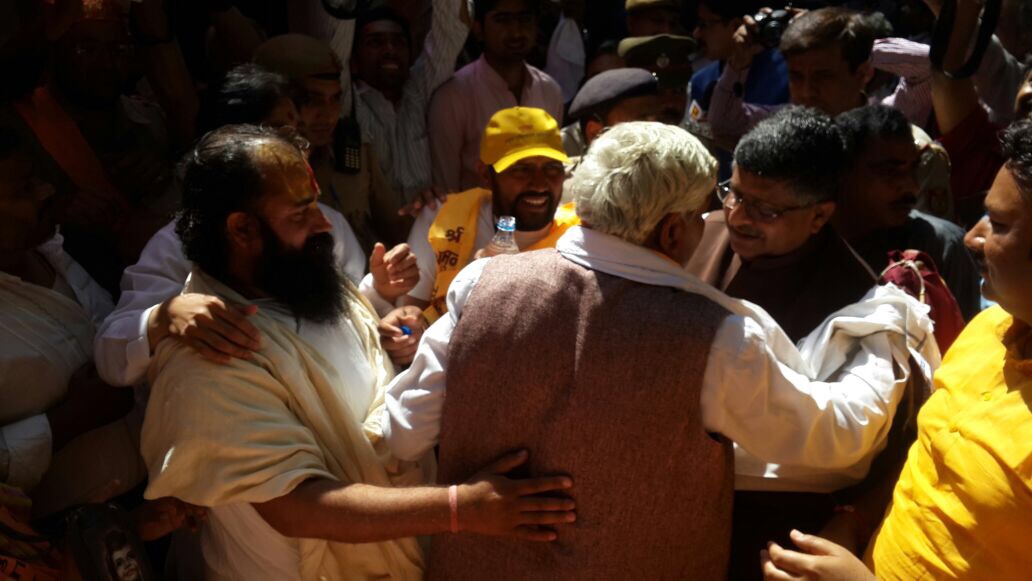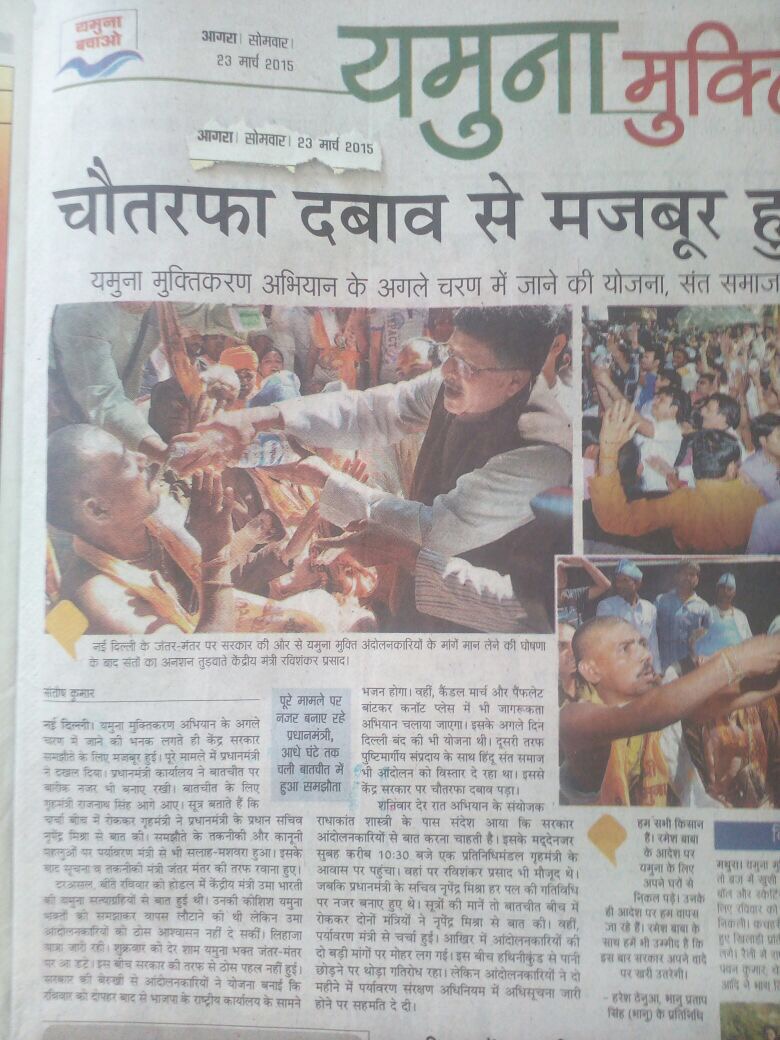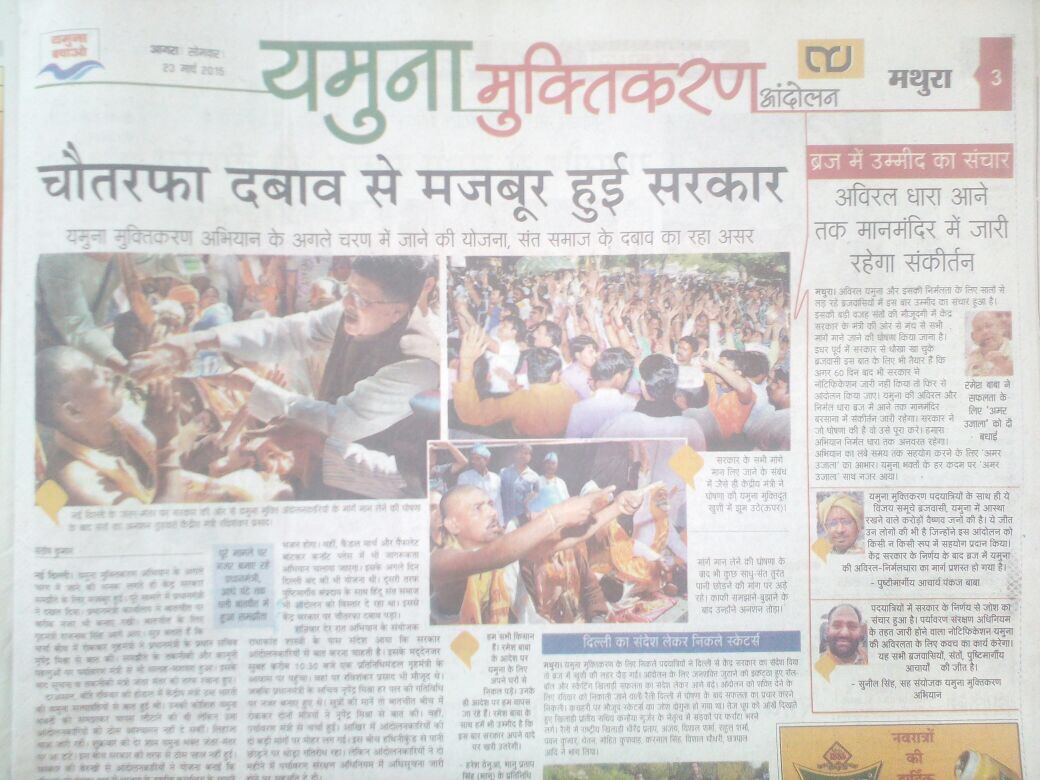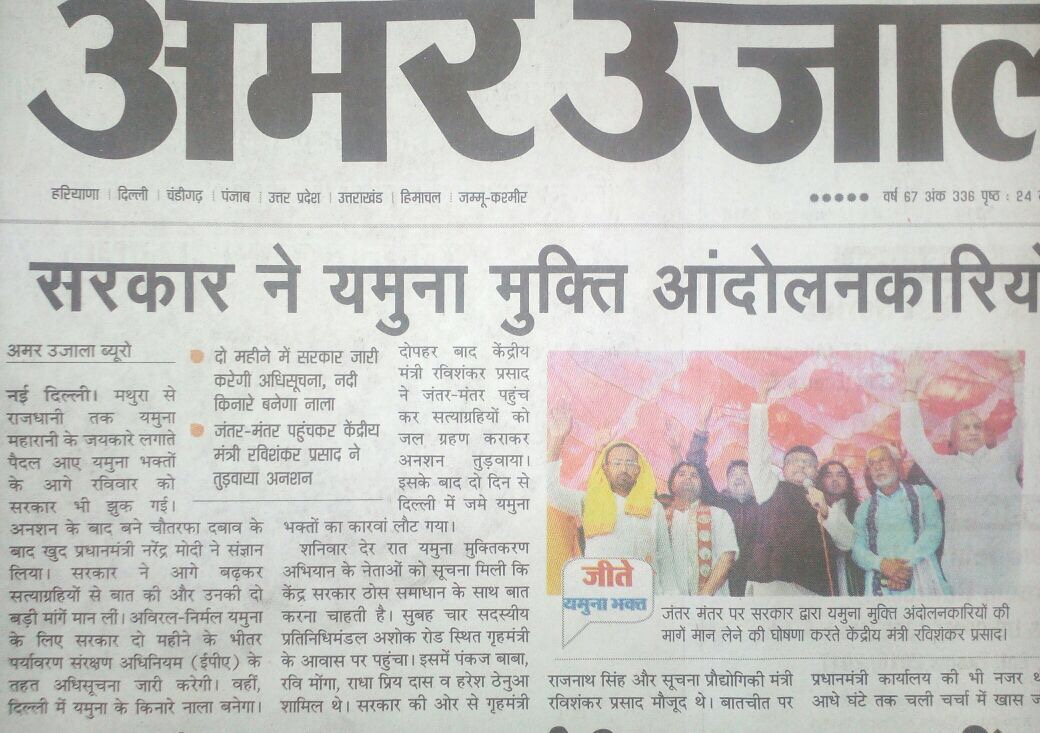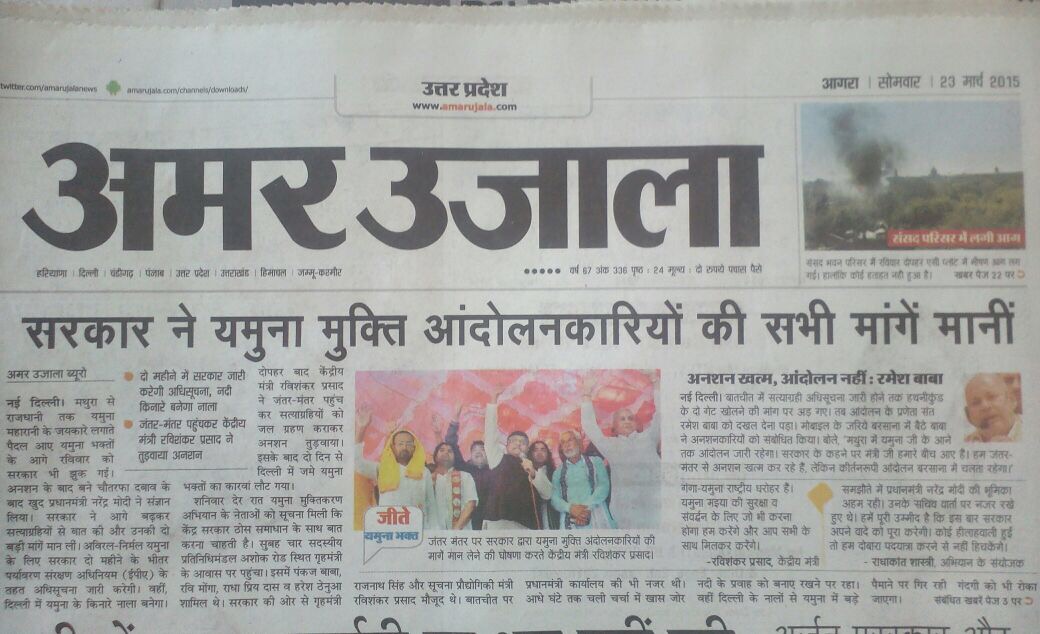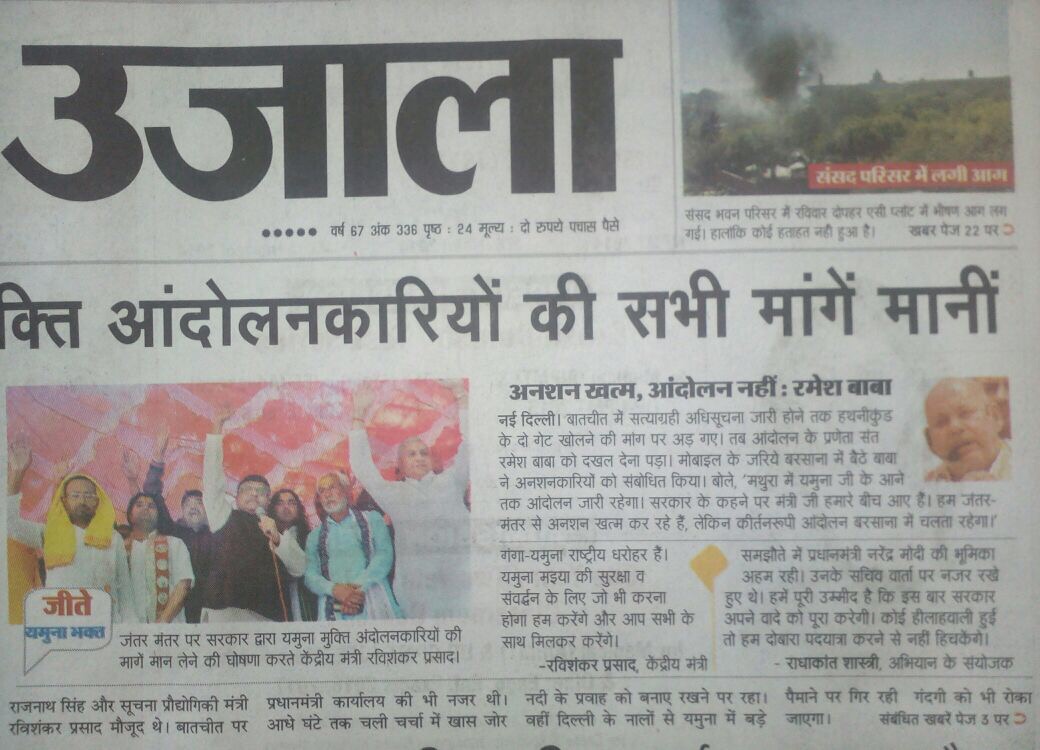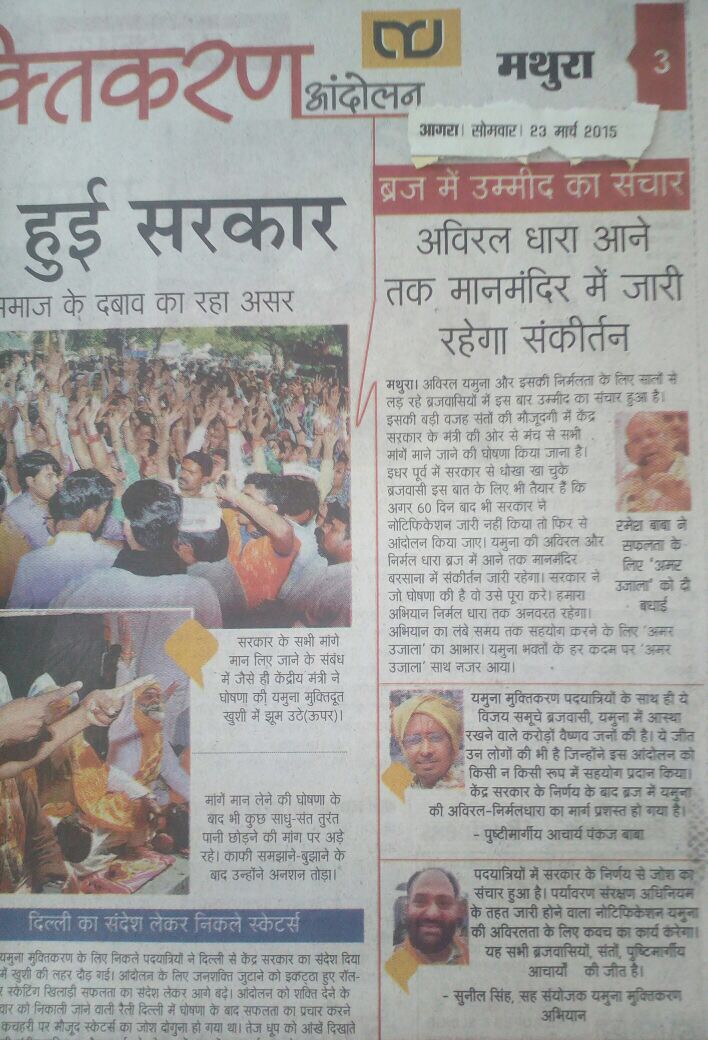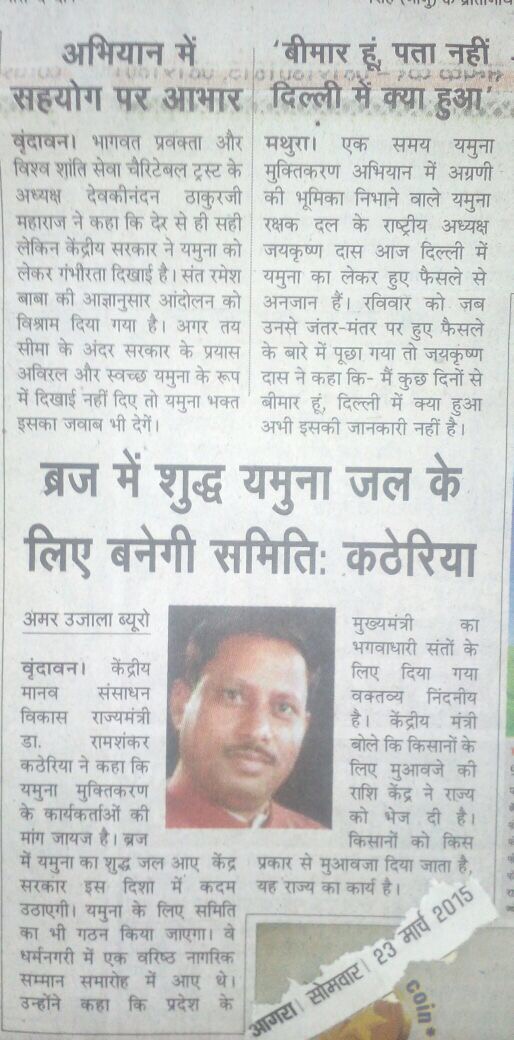 #Yamuna #15Mar2015 #YMA